Chillicothe Bagpiper
serving central and southern ohio, western west virginia, and northern kentucky.
Available for weddings, funerals, memorial services, birthdays, corporate events, or your special occasion.
Featered in Celtic Life International Magazine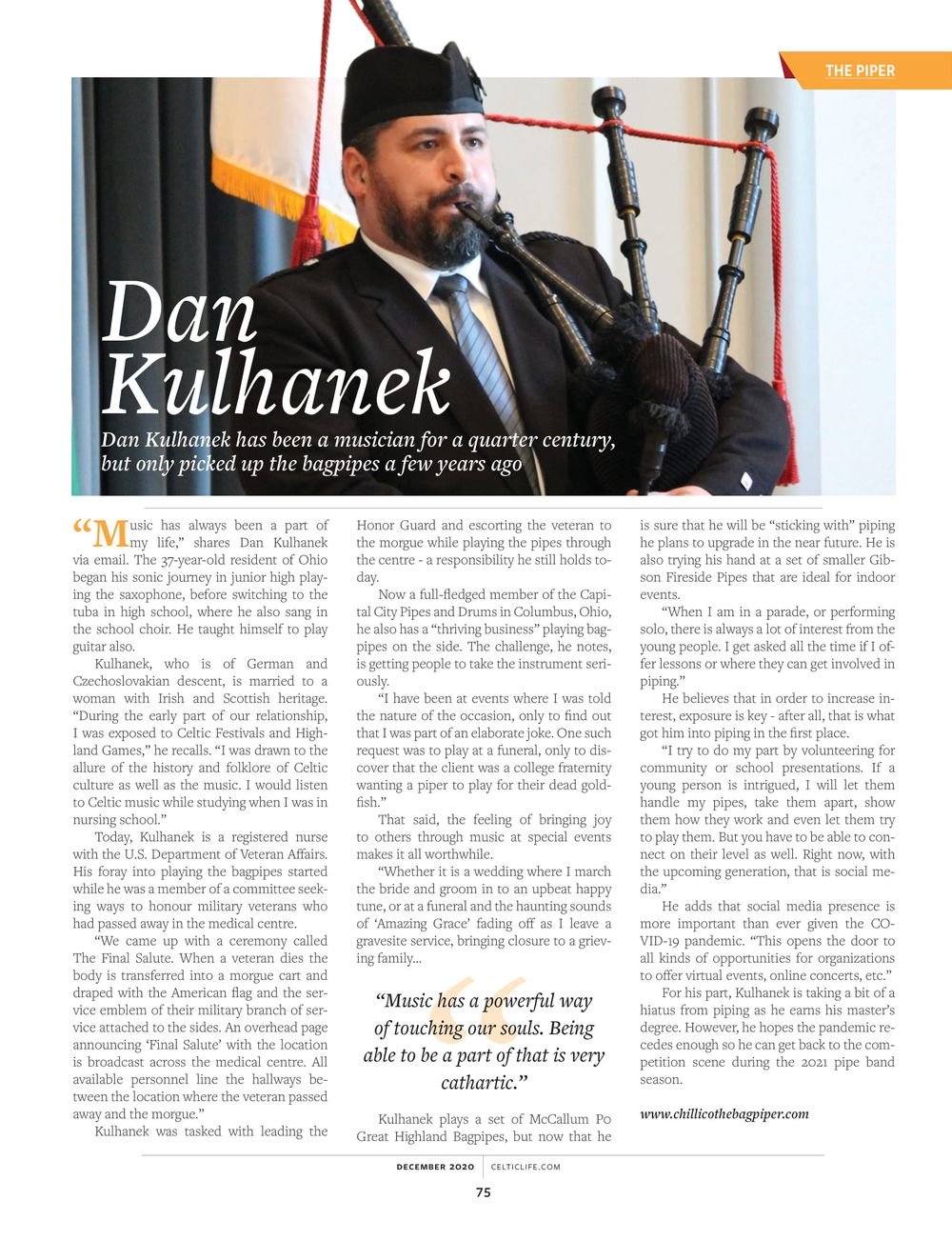 Testimonials
"

Dan is timely, talented and true to his word. During the shock and sadness, his music resonated through our hearts. Everyone in attendance was touched by his music and my mother's funeral would have been incomplete without him. Thank you, Dan, for your service and professionalism."
— Michelle T
"

Dan played on very short notice at my mom's funeral. His music elevated the service and paid great tribute as we celebrated her life on Earth. He is incredibly talented, professional and easy to work with. I highly recommend."
— Liz S.
"

This man joined us as we laid my sweet grandma to rest today and did an absolutely amazing job! Couldn't have asked for anyone better! And he did it in such a short notice. Thank you so much Dan!"
— Ashley D.
"

Dan did a really great job! Everything we could've asked for and more! "
— Holly W.
"

Mr. Kulhanek was extremely accommodating and professional. He arrived early and fulfilled every request we had agreed upon with perfection. I would hire again"
— Adam Q.